what is the Difference between GSM_cs4 and GM in leapfrog?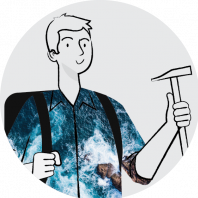 AsmaParlin
Posts: 1

Hello Everyone, I am AsmaParlin
Recently I am working with Leapgrog Geothermal.

I want to prepare a TOUFG2 model, 
In leapfrog learning iguideline, they instracted to select "GM" foulder in the model to grid section and from another object section.

But, instead of "GM" foulder If I select "GSM_cs4", is there any difference or any impact on TOUHG2 model?
Answers