How do I get the estimated block model grade on my planned drilling via. the drilling prognoses tool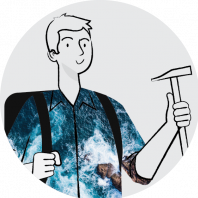 Using the drilling prognoses tools the leapfrog3d help segment suggests that planned drill holes can be evaluated against a block model: 
Planning Drillholes (leapfrog3d.com)
 There are two columns shown there, Au and GM. 
I have planned drill holes and I need to create a table of the approximate lithology and grade (from our block model) the drill holes will produce. I can get the GM to evaluate, but do not understand how to get assay grade incorporated.
Answers