TGDG: De-Risking a Gold Paleo-Placer Using Tools and Methods from the Petroleum Industry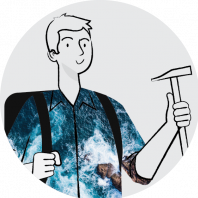 On Tuesday, May 9, 2017 from 4:00pm - 5:00pm Toronto EDT, the Toronto Geological Discussion Group will be hosting a presentation by R. Mohan Srivastava, VP of TriStar Gold Inc., on de-risking gold exploration using tools from the petroleum industry.
Click
here
to find out more or to register to watch online .
Community Manager
This discussion has been closed.