VOXI inversion of Density model of bouguer gravity seems not to be reality.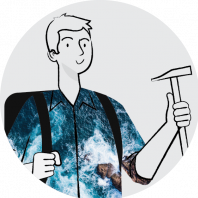 NitiMankhemthong
Posts: 3

Hi
I'm confusing about density Voxel model which inverted from VOXI Inversion. The inverted density voxel model of my bouguer gravity data (removed linear trend already) consisted of 2 layers (basin and basement) doesn't seem to be geological idea. This inverted density model show low density contrast at the deepest depth (instead of the basement layer) however my Parameter reference model constrain the lowest density contrast appeared on the shallowest depth (basin layer) for decreasing non-unique solution. Therefore, I want to know the concept of Voxel processing (lowest and highest value depend on depth, can give me some papers) or I miss understand some VOXI constraint model.

Best regards.
Answers
This discussion has been closed.