view designer issue with GX Developer 9.1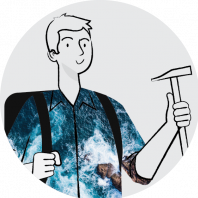 KarlKwan
Posts: 3

I have written some DLLs in c#; if they are built using x86 and dotnettools.dll, geoengine.core.gxnet.dll, geoengine.core.gxnetx.dll, geosoft.desktop.gxnet.dll, geosoft.desktop.gxnetx.dll in C:\Program Files\Geosoft\GX Developer\gxnet\references\x86, then I can view the designer. However, I cannot run the compiled DLL in OM9.1.1;

If I built the DLL using the Geosoft DLLs in C:\Program Files\Geosoft\GX Developer\redist\bin, I can run it, in OM9.1.1, but cannot view the designer! If view designer in VS2015, I get the following messages:

The designer could not be shown for this file because none of the classes within it can be designed. The designer inspected the following classes in the file:
xxxxx_gt --- The base class 'Geosoft.DotNetTools.GXNETWindowsForm.GXNETWindowsForm' could not be loaded. Ensure the assembly has been referenced and that all projects have been built.

Has anyone seen this before?


Comments
This discussion has been closed.