GX Developer 9.1 released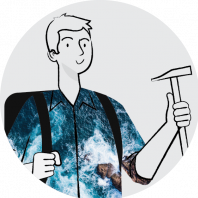 IanMacLeod
Posts: 382

We are very pleased to announce the release of GX Developer 9.1, which completes GX Developer support for the 64-bit Oasis montaj 9 platform. This is an important step forward for both development and research geoscientists who depend on Geosoft's stable, innovative, and advancing platform for geoscience data processing and visualization.
GX Developer 9.1 includes:
Full support for 64-bit Python 3.4, 3.5 and 3.6.

Complete 64-bit GX API (.NET, Python) to work with Geosoft file formats and the Geosoft environment.

Access to the latest performance improvements in Oasis montaj, including high-performance vector processing, expanding multi-core support throughout the Geosoft environment, more 3D performance with very large data.

Revised and improved documentation.

For more information about GX Developer, please refer to the
online documentation
.
For a list of new and improved API functions, refer to the module history in
Python Table of Contents
, or the
.NET Version History
.
GX Developer 9.1 can be downloaded from the
GX Developer Download Page
.
If you have questions, or need help, please post on this forum.
We thank you for using GX Developer and Geosoft technologies.
This discussion has been closed.