GX Developer 8.5.1 - AVAILABLE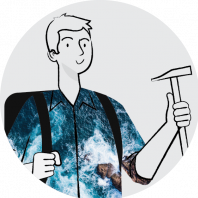 RhondaStewart
Posts: 8

Hello,
We are happy to announce the release of GX Developer 8.5.1. Notable in this release:
•Bug fixes that are part of the 8.5 and 8.5.1 release of Geosoft platforms (Oasis montaj and Target).
•New voxel handling functions that support reading and writing of Geosoft voxel files, plus significant performance improvements for large voxel models.
•Ability to handle even larger databases, with buffered line data reading and writing.
•Tighter integration with My Geosoft and Geosoft ID as we move license management to Geosoft ID. It is a requirement that GX Developers and users have a Geosoft ID, which can be created at no cost on
My.Geosoft.com
.
•Improved on-line
GX Developer Documentation
.
•See
GX Developer Version History
for a list of new API methods.
For more information, please refer to the
GX Developer Documentation
.
If you have any questions, please submit them here in the GX Developer Forum.
The download is available from
My Geosoft downloads
.
Thank you
This discussion has been closed.