How can i change the number of decimal places on an entry in my legend on a section?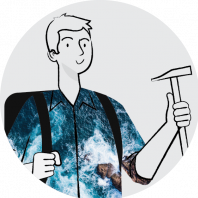 I'm creating a cross section with a block model of a mag survey (discrete colourmap). My values are all quite small (3 decimal places) but the legend on the section will only display whole numbers. I can't see where I can add decimal places.
Thanks for any help!
Tagged:
Answers