New Leapfrog Updates - Share your thoughts!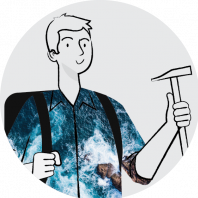 SQ Community Announcement | Leapfrog 2023.1 Release 
The new version of Leapfrog is here! Try it and let us know which feature enhancement is your favourite in the comments below. 
Bring new control and clarity to your workflows with Leapfrog 2023.1, with a focus on improving communication between users and key stakeholders. This release boasts widespread performance improvements, better interoperability, and enhanced visualisation, delivering countless ameliorations to your day-to-day workflows. You'll also benefit from enhancements which have significant downstream impact, improving interoperability with better 2D communication tools, such as upgrades to sections and block model handling.  
Section Improvements  
Plan Views, strip views, performance improvements and more 
 

Estimation Improvements  
Shared variograms and variography, multi-structural variograms support  
Edge only: Stored proportions, proportions on stats, and more  
 

Block Model Improvements  
New block model wizard, block model import, open surfaces in grouped mesh and more  
 

Surfacing Improvements  
Enhancements to intrusion surfaces 
  

Testing Upgrades  
Further improvements to quality testing processes 
For more details on these upgrades, watch the release video or access the detailed release notes here. 
Tagged:
Comments