is there a way for leapfrog to identify where a polyline is open?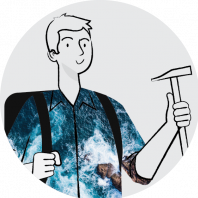 I have a file with 3 polylines representing geological map contours of same lithology. The goal is to create on one go a file with 3 meshes within.

However one polyline is showing as 3D closed no ribbon; one polyline is showing as 3D open no ribbon; the other one is showing as 3D open with ribbon.

I am having difficulty in:
1. understanding where open lines are open so I can close them
2. understanding why some have ribbons and why some don't
3. understand the direction the polylines were drawn

Can you help?
Tagged:
Comments