Merged Table: Interval Selection Corrupt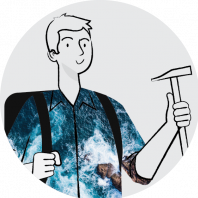 I have an interval selection that is part of a merged table.  The merged table utilizes Lithology, Samples and other static tables that have been imported from csv files.  If I remove one of the imported csv static tables, my interval selection becomse corrupt.  Where there was once continuous intervals, there is now random gaps.
Is there a way to remove the static tables from my Merged Table without having my IS be corrupted?
Tagged:
Answers