Calculating distances between point data and closest mesh surface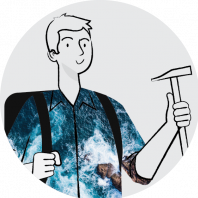 Hello community, I'm looking to batch calculate the minimum distances (in metres) between interval/point data points and a 3D mesh layer. I have access to Leapfrog EDGE to use the Estimator functionalities but haven't found an optimal solution yet. I want to generate polylines between each sample point and the closest mesh isosurface and batch extract their length (i.e., Ruler tool). 

Ideally, this would work similarly to the NNJoin QGIS function or the Grass v.distance in surface GIS software. 

Comments