Composites Using Output from a Merged Table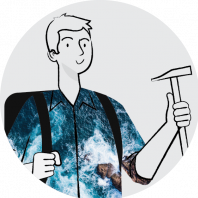 I would like to make a numeric composite using a subset of codes with the output columns coming from a merged table.

However the merged table is not selectable in the output columns.

I have a work around to this by re-importing the merged table as a interval table but this is then not dynamically linked. I could also create the composites directly within an estimator and select data from within the merged table but this is long winded as I have many domains and 5 variables. 
Answers