How to layer a modflow grid to 'pinchout' cells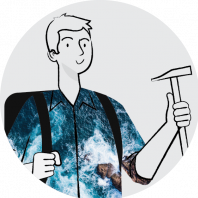 Hi! 
Hoping someone can help me here. I'm having a hard time creating a modflow mesh / grid that doesn't have continuous layers (as my geology is not continuous). Regardless of how I set up the 'layers' section of the modflow grid workflow window, the model that it builds has unnecessary cells across the entire model. Ideally the cells can 'pinchout' along with the geology.
Any ideas on how I can make this happen? Thanks! 
Tagged:
Answers