Excessive Waiting - Mesh Selection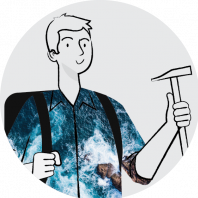 Hey guys,
I'm creating 47 standardized GM's (copy/paste from a single source) for resource classification. These GMs are based on externally extruded wireframes loaded in my Mesh folder.
When I create the intrusion, based on surface, and click to select data (image below) it takes 1m30s only to display the available meshes (for each GM, I need 4 clicks there). In other smaller projects, this is instantaneous (but my current proj has 130gb, lots of meshes, block model, estimators, etc)
The result will be
5h26m
of of work where there are
4h42m
of pure waiting versus
44m
of actively selecting meshes/defining litho/chronology. It's a difference of a quick sprint and a whole afternoon.
I know it does not seem like a big deal, but this is a sample of the problem, as we faced similar waiting while creating hundreds of estimators, variable orientation surfaces and other processes. And all of this waiting is doubled as we are implementing this same workflow for another neighbor project.
Is this something already detected? Is there any kind of future optimization in terms of displaying the meshes list (and other objects)?
Thanks in advance!
Tagged:
Comments