Gridding in Oasis Montaj for Bouguer anomaly contour maps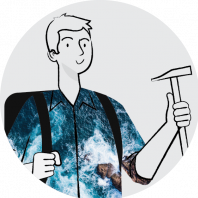 Hello,
I have a fairly large dataset (data points that are distributed over the provinces of Alberta and British Columbia) and I need to create Bouguer anomaly contour maps. 
I've already divided the dataset in sub-regions, but when I do the gridding in Oasis Montaj, the sub-regions are still too big in order to see the changes in gravity around the data points of the dataset. Is there an easier way to do this in Oasis Montaj? For instance, could I create a giant map and have the gridding be done automatically as I zoom in to different regions of the map?
Thank you!
Tagged:
Comments