Calculating material type volumes (m3) in a tunnel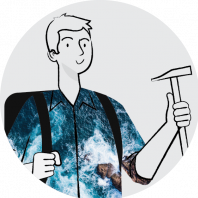 AlkisGkouvailas
Posts: 2

I created a geological model and plotted a tunnel alignment that cuts through multiple geological formations. The tunnel alignment was produced on Civil 3D as a closed mesh and was imported into Leapfrog Works via the "Designs" folder.
Is there a way to:
1) make the tunnel alignment showing the geological formations that is cutting through? I can make it work for Numeric models after doing evaluation of the numeric model and then choosing it from the "select display" (see figure below where the numeric model is the SPT blows) but can I do the same for the geology?
2) calculate the volumes (m3) of these different geological materials that the tunnel is cutting through?