trouble creating new menu items?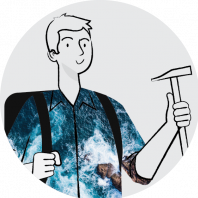 TeaganLarsen1
Posts: 2

Hello!

I am currently working with Geosoft oasis montaj 9.8 and Python 3.7.3 extension. I am a student beginner in programming, and I am hoping to automate some gridding steps for a project, but first I'd like to add/customize a few menu items. Many of the manuals I've looked at mention a "GX menu"/"Load Menu" dropdown list where you can load new menu items, but it is not one of the default menus on my version, and I cannot find the .omn file for it where it should be located. I'm not sure how I can load any new .omn files without it (seems like the first step)

I'm also having trouble figuring out how to customize .omn files so I can make personal menu items, I can't seem to find this information online and Geosoft support suggested I post in this forum. If anyone could give me some tips that would be great!

Thanks!
Comments