Resampling a geophysical log to a fixed interval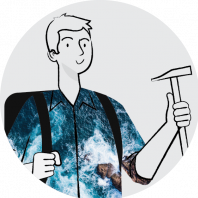 OMIDMahmoodi
Posts: 3

Hi,
I have a .csv file containing depth and resistivity value measured at each depth. The measurements interval is not consistent (it varies between 3 and 7 meter). How can I create a new file with consistent depth interval (say 5 m) along the hole with linearly interpolated resistivity values for new depth column?
I tried pandas functions (rolling, resampling), but they work with time-series data.

p.s. I don't have Drillhole plotting extension, so I cannot use the 'Composite database' tool.

Regards
O.
Comments