PDF from a map in a Python script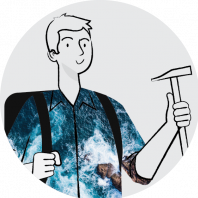 DaveHildes
Posts: 2

Hello,
I am trying to make a PDF from a map in a stand alone python script - does anyone have any examples of how to do this?
I have tried the gxapi.GXPDF3D.export_2d() function and this does produce a pdf, but it is tiny. I don't understand how this function is supposed to works as there is no place to input a page size.
import geosoft.gxpy as gxpy
import geosoft.gxapi.GXPDF3D as PDF3D

gxc = gxpy.gx.GXpy()
PDF3D.export_2d('test.map','test.pdf',0,0,0)
Any other options or suggestions?
Thanks,
Dave
Comments
This discussion has been closed.