How does VOXI treat areas within AOI that have no data?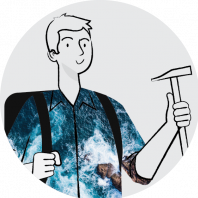 PeterHedin
Posts: 6

In my current dataset, acquired with a helicopter borne system, surveying went around a town that was dead-center in the area of interest to avoid the infrastructure there, and so there is a several square km large elliptical "hole" in the database. I'm using VOXI to do both magnetic and FDEM inversion, where the first is a 3D inversion and the second (if I understand correctly, and at least in the current version) is a 1D inversion followed by 3D interpolation. In both cases, the volume below this "no-data zone" at the town is populated (incl. some conductors) in the results, and I'm wondering with what?
Comments
This discussion has been closed.