VOXI magnetics: TMI or RTP and database vs. grid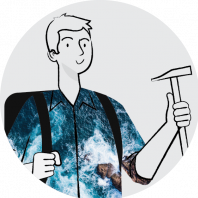 PeterHedin
Posts: 6

I'm a bit new to aeromagnetic data and to VOXI inversions.
My first question is if reduction to pole should be done on the data input to VOXI? I tested 1) using the TMI without the reduction to pole and then specifying the IGRF for the survey date in the VOXI data import dialog, and then 2) using data that were already reduced to the pole beforehand and setting the IGRF to I=90 and D=0 in the VOXI data import dialog. I end up with quite a large difference in terms of the location of subsurface bodies. So, I'm thinking if the IGRF in the VOXI data import is then not used for RTP or similar and whether RTP should or shouldn't be done when doing VOXI inversions...? The learning paths mention that it is good to remove a regional beforehand and not in the data import, but I see no mention of RTP.
Secondly I'm wondering if there is a general idea if it's better to invert on the database ("optimized" subsampling of real data) or grid (interpolated/averaged data)? Are there any rules of thumbs for when one or the other is more likely to give a better/stable result?
Comments
This discussion has been closed.