Planning to look at some quantitative colour maps this summer?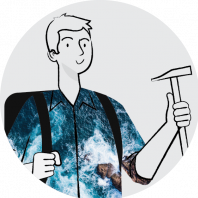 University of Washington has analyzed our ability to judge data differences based on different colour scales. Colour scale "viridis" was the winner. Happy Mapping!
https://idl.cs.washington.edu/files/2018-QuantitativeColor-CHI.pdf
Thanks to
@NatalieGreen
for creating a .tbl version of "viridis" to use in Geosoft's Desktop Applications! Unzip the attached .tbl file into "C:\Program Files\Geosoft\Desktop Applications 9\user\tbl" to see it as a colour ramp in Oasis montaj, Target, and Extensions for ArcGIS.
I've made it the default choice in Oasis montaj - I'll try it out and let you know how I like it.
Customer Success Manager - Geophysical Modelling
Comments
This discussion has been closed.