Geosoft Webinar: UXO classification using electromagnetic data in the marine environment (Today!)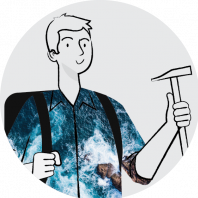 LorraineGodwin
Posts: 94

Thursday, June 14th
11 am - 12 pm EST
Advanced geophysical classification has huge potential to save on expensive clearance and diving costs in marine unexploded ordnance (UXO) surveys. The use of new advanced electromagnetic (EM) sensors along with sophisticated software for quality control, processing and analysis of the data is currently mandated by the US Army Corps of Engineers as the preferred approach to terrestrial UXO clearance projects in the USA. This proven geophysical technology is used for discriminating UXO from other, harmless pieces of metallic debris and is expected to save millions of dollars on cleanup projects over the next few years, by reducing the need to dig up objects unnecessarily.
Nick Valleau, Geosoft's Market Lead for Near Surface and Marine, will discuss the challenges and latest research related to transitioning terrestrial UXO classification technology to the marine setting.
Register at:
ww2.geosoft.com/WBN-2018-06-14-GeophysicalClassificationofUXO_RegistrationPage.html
All registrants will receive a copy of the recording.
Lorraine Godwin
Global Business Director
Tagged:
Comments
This discussion has been closed.