Negative apparent magnetic susceptibility values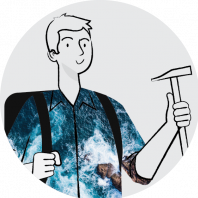 WilliamMcNeice
Posts: 1

Hi,

I have been trying to derive near surface apparent magnetic susceptibility from aeromagnetic survey data. In order to do this I have been applying high pass butterworth filters (experimenting with different wavelengths) to try and isolate the residual field and then performing an apparent susceptibility calculation (SUSC) on it.

My problem is that I am getting negative apparent susceptibility values as a result. Does anyone have experience with why this is the result?
Tagged:
Comments
This discussion has been closed.