Shaded relief question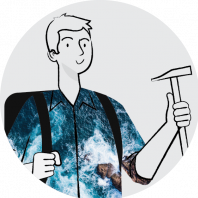 manuelcatalán
Posts: 2

I want to enhance some directional trending on a potential field map. I am using Grid Shaded Relief utility.

I have displayed the grid_s.grd only and I see that surface reflectance coefficients vary from 0.8 to 0.9.

According with HELP it means that the image surface almost completely faces the light source.
Nevertheless all these values shouldn't be accompany with negatives too regarding the opposite side of the source (as dipoles), or negative values should correspond to depressions only?
Comments
This discussion has been closed.