UX-Analyze v9.3 is now DAGCAP approved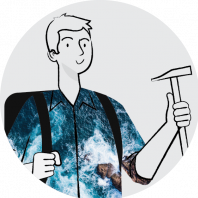 DarrenMortimer
Posts: 57

Oasis montaj and UX-Analyze v9.3 have been approved as per the DoD Environmental Data Quality Workgroup DAGCAP policy for AGC Software Validation.
This release, v9.3 of UX-Analyze includes the new static master database to help you track visits to flags during the survey; updated support for the Geometrics MetalMapper 2x2 with the adjustment of the scale factors to provide polarizabilities to other advanced EM sensors and a number of other minor improvements.
For more information and details of the other changes to Oasis montaj, or to download see the
v9.3 release notes
.
Technical Product Manager - Near Surface
Tagged:
This discussion has been closed.