Depth of Investigation (DOI) analysis for IP/Resistivity inversions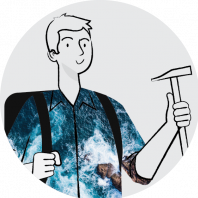 PeterDiorio
Posts: 4

What approaches are people using to evaluate Depth of Investigation (DOI) for VOXI IP/Resistivity inversion?

Does anyone have guidance to help set parameters when using VOXI?
Specifically I am looking for guidance for setting Starting model /Reference model /Parameter Weighting for each of resistivity and IP and formulation of the DOI function, analogous to the method discussed in Oldenburg and Li 1994, Estimating depth of investigation in dc resistivity and IP surveys.

Have people found this effective?

Are there any alternate approaches that others have found useful?
Comments
This discussion has been closed.