Geosoft Customer Success Webinar - Get Better UXO Results - Tips, Tools & Workflows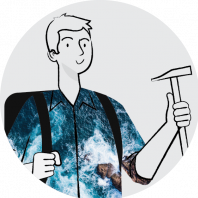 LorraineGodwin
Posts: 94

Get Better UXO Results - Tips, Tools and Workflows to Enhance Your Projects
Wednesday, February 21st, 2018
10:00 AM - 11:00 AM EST
Join us for Geosoft's Customer Success webinar series. In this complimentary webinar you will learn tips about the Geosoft Oasis montaj extensions: UXO Land, UXO Marine and UX-Analyze. Geosoft's Technical Analyst, Philip Suttak, will explore all of the new tools and workflow enhancements that are available in the recent releases (including: v9.0, 9.1, 9.2, and 9.3) to boost your productivity and give you better UXO results.
To register please visit:
ww2.geosoft.com/WBN-2018-02-21-Get-better-UXO-results_Registration-Page.html?1
Lorraine Godwin
Global Business Director
Tagged:
Comments
This discussion has been closed.